Greetings,
The EPO played their first classical concert in the Lore Hall on Landroval on the 8th April. With arrangements from Sevis, Calanna, Belaya, Anon and Lilikate.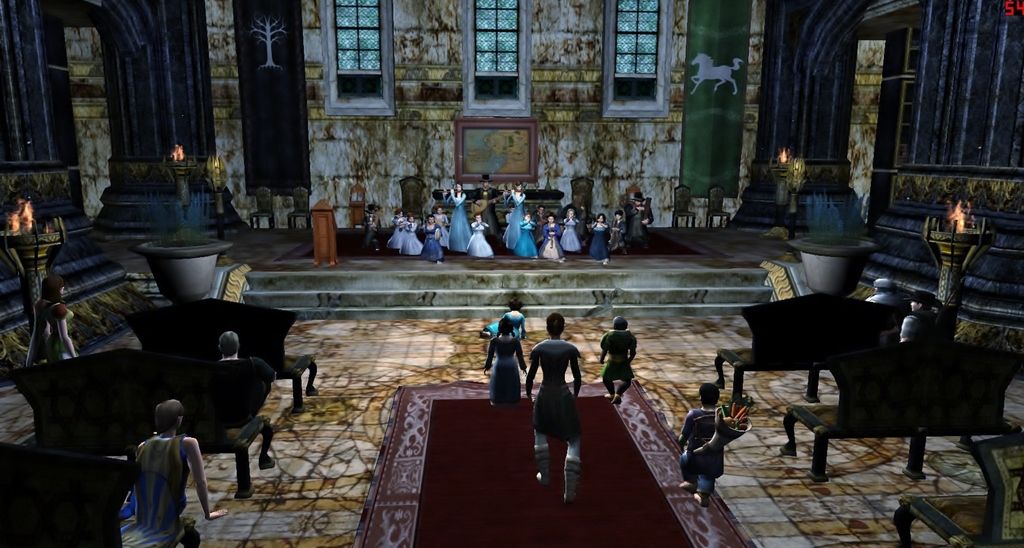 You can listen to the concert here:
After a slightly nervous start we all settled down to enjoy the music. Thanks to all who listened and performed, especially Missis Bunny Fincin herself who offered her musical cousin's talents too. Without her we would have struggled to play the larger arrangements.
Situations Vacant:
The Eriador Philharmonic Orchestra is recruiting! We are looking for talented musicians and arrangers.
The EPO plays a quarterly concert, with a rehearsal a fornight before performance.
We have 23 musical roles, covering all the LOTRO instruments. We would be winning to offer the more popular parts to those who can offer a greater commitment to attend rehearsals and performances. We have room to offer parts for all if those folks are willing to be more flexiable concerning which part they are assigned. If your interested please contact Lilikate Buggins.
Classical Music Arrangers, we offer you the chance to have a 9-14 Part classical arrangement performed. Our theme for Summer 2017 is "Landscape", pieces can be as long as 10 minutes, if you create something fantastic longer is acceptable. Please contact me at the link above for more details.
You can also head to our guildlaunch forum here for more details. It is a public forum, guests are welcome to post.
I look forward to building on our success and creating yet another fantastic LOTRO event this summer.
---